"Stranger Things" Star David Harbour Would Like Us To Punch Injustice In The Face
"We will — as per Chief Jim Hopper — punch some people in the face when they seek to destroy the meek, and the disenfranchised, and the marginalized," the actor said at the SAG Awards.
The entire cast of Stranger Things took to the stage at the SAG Awards Sunday night when they won the statue for Outstanding Performance by an Ensemble in a Drama Series. And things got pretty extra when David Harbour started speaking.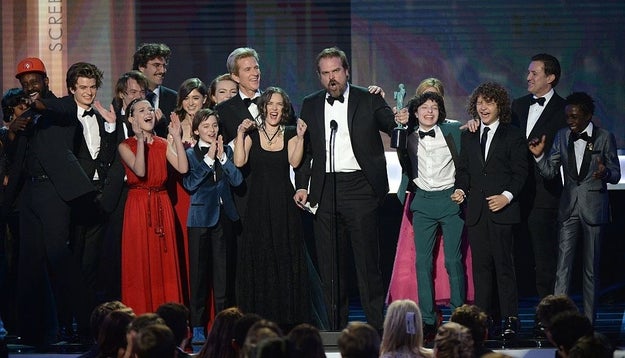 Robyn Beck / AFP / Getty Images
"Now, as we act in the continuing narrative of Stranger Things, we 1983 midwesterners, we will repel bullies!" Harbour said. "We will shelter freaks and outcasts, those who have no home. We will get past the lies. We will hunt monsters."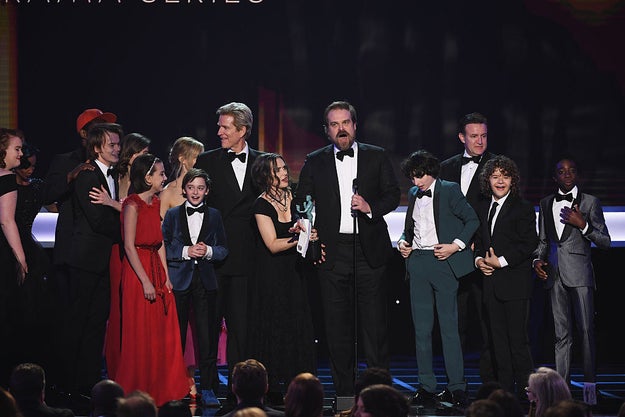 Kevin Winter / Getty Images
"And when we are at a loss amidst the hypocrisy and the casual violence of certain individuals and institutions, we will — as per Chief Jim Hopper — punch some people in the face when they seek to destroy the meek, and the disenfranchised, and the marginalized."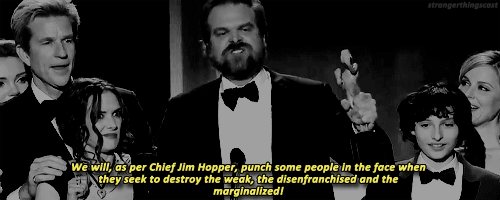 TNT / Via strangerthingscast.tumblr.com
---
Powered by WPeMatico