35 Movies You Will Be Talking About This Awards Season
Here are the most anticipated movies of the fall, and the most likely contenders for awards in 2016.
Clockwise from bottom left: A24; Paramount Pictures; Fox Searchlight; CBS Films; The Weinstein Company; Amazon Studios; Summit Entertainment; Lionsgate; Focus Features; Paramount; Sony Pictures; TriStar Pictures; AMPAS: Sébastien Bonaimé / Getty Images
We have finally stumbled out of the desert that was this summer's movie season — a wasteland of ill-conceived sequels — and emerged into an oasis of thoughtful, moving, challenging, joyous, original movies that will stretch right into the end of the year. Yes, at long last, we have entered awards season.
For the second year in a row, there are a bounty of acclaimed films showcasing standout performances by women. And unlike the back-to-back #OscarsSoWhite debacle that marred the 2015 and 2014 awards season, this fall will feature a strong assortment of movies starring and created by people of color.
Some of these live-action feature films have already won over audiences at the Sundance, Berlin, Cannes, Telluride, Venice, and Toronto film festivals — not to mention the handful of films that have already opened in theaters. There are also several that have yet to screen publicly anywhere, but remain central to the conversation among awards season punditry largely based on the pedigree of the filmmakers behind them. Some of these movies could turn out to be total duds — we all remember Joy, even if we don't want to — so take their inclusion in this list as an acknowledgment of potential, not an endorsement of quality. And there could always be a surprise nominee or two that sneaks in at the last minute. So this is simply a celebration of the best filmmaking can offer — because this fall, there will be quite a lot of great films to see.
Love & Friendship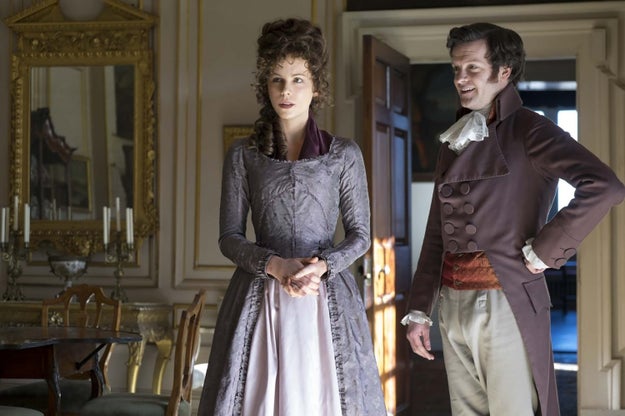 Possible nominations: Best Actress (Kate Beckinsale), Best Adapted Screenplay (Whit Stillman), maybe, like, Costume Design
Writer-director Stillman's adaptation of the Jane Austen novella Lady Susan is brimming with razor-sharp wit and delightful comic turns, no more so than from Beckinsale, who delivers arguably the most adroit performance of her career. It may feel too slight against the heavyweight films opening later in the year, but that shouldn't deter audiences — or awards season voters — from enjoying this movie's many delights.
When it was released: May 13
Amazon Studios and Roadside Attractions
---
Powered by WPeMatico